Interact with the Salesforce CRM using the web services agent and SFDC API
Salesforce REST API Templates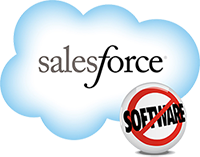 Salesforce.com is one of the pioneers in SaaS by reinventing how we use CRM and becoming an integral part of how many companies do business.
Creating a tight integration with the ONE Automation Platform and Salesforce is becoming a vital part of your business automation.
This tutorial walks you through setting up your own developer environment and running your first job.
Attached is a sample job flow to describe accounts.
Use these templates as a way to start interacting with Salesforce.
This plugin includes templates and configuration instructions.
Actions
Get Token
Get Contact Info
Update Contact Title
Products
Workload Automation

,

Automic Automation
Versions
9.x

,

10.x

,

11.x
Operating Systems
Linux

,

Windows
Solution Area
CMS - CRM
Last update
2015-05-16 20:28:59.0
Supported by
Community Source
salesforce-rest-api-templates



Broadcom does not support, maintain or warrant Solutions, Templates, Actions and any other content published on the Community and is subject to Broadcom Community Terms and Conditions.