Easily incorporate CA Service Desk Manager into your automation workflows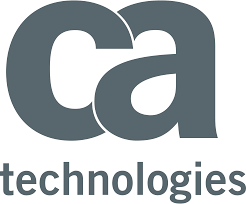 CA Service Management service desk capabilities streamline support operations by combining comprehensive support processes with a new, modern xFlow analyst experience. Combined with a unified user experience that's focused on self-service, mobility, social media-based collaboration and advanced analytics, users can become better informed and work more naturally.
Prerequisites:
CA Continuous Delivery Automation (formerly known as CAAutomic Release Automation) v12.0 or above
A Windows or Unix automation agent
Installation:
Download the Action Pack from Automic Marketplace
Log onto the CA Automic Web Interface
Navigate to Administation tab
Click Packs then click Install Pack
Select the Action Pack that you downloaded
Upon installation, the pack PCK.AUTOMIC_CA_SDM should appear
Available Actions:
Create Ticket
Change Ticket Status
Get Ticket Status
Log Comment
For detailed compatibility information try the Compatibility checker.
Full documentation for this package is included as an object within the package download.
Products
Continuous Delivery Automation

,

Continuous Delivery Automation

,

Automic Automation
Versions
12.x
Solution Area
ITSM
Operating Systems
Linux

,

Windows
Last update
2020-09-11 13:30:21.0
Supported by
Community Source
ca-service-desk-manager-action-pack



Broadcom does not support, maintain or warrant Solutions, Templates, Actions and any other content published on the Community and is subject to Broadcom Community Terms and Conditions.